Free U.S. shipping on all orders over $100
All made-to-order items have a 4-6 week lead time
The Wrap Top
Our wrap top is an easy to throw on item that can be dressed up or dressed down. Customize this style by selecting the color and sleeve that best reflects your personal style. The wrap feature allows you to adjust the sizing by up to half a size.
Loved clothes last! This is why we provide the opportunity to customize every piece of this design. We want to help you create a piece that you will truly love. And, to top it off we'll name that piece after you. Sizing Guide
For this piece, we need just one measurement to find your perfect fit. This garment is constructed purely based on your bust measurement; the largest point around your chest.
You can find this measurement using a tape measure (check out our sizing guide for household items that can also help) or if you feel confident in sizing charts, select your measurement based on the following: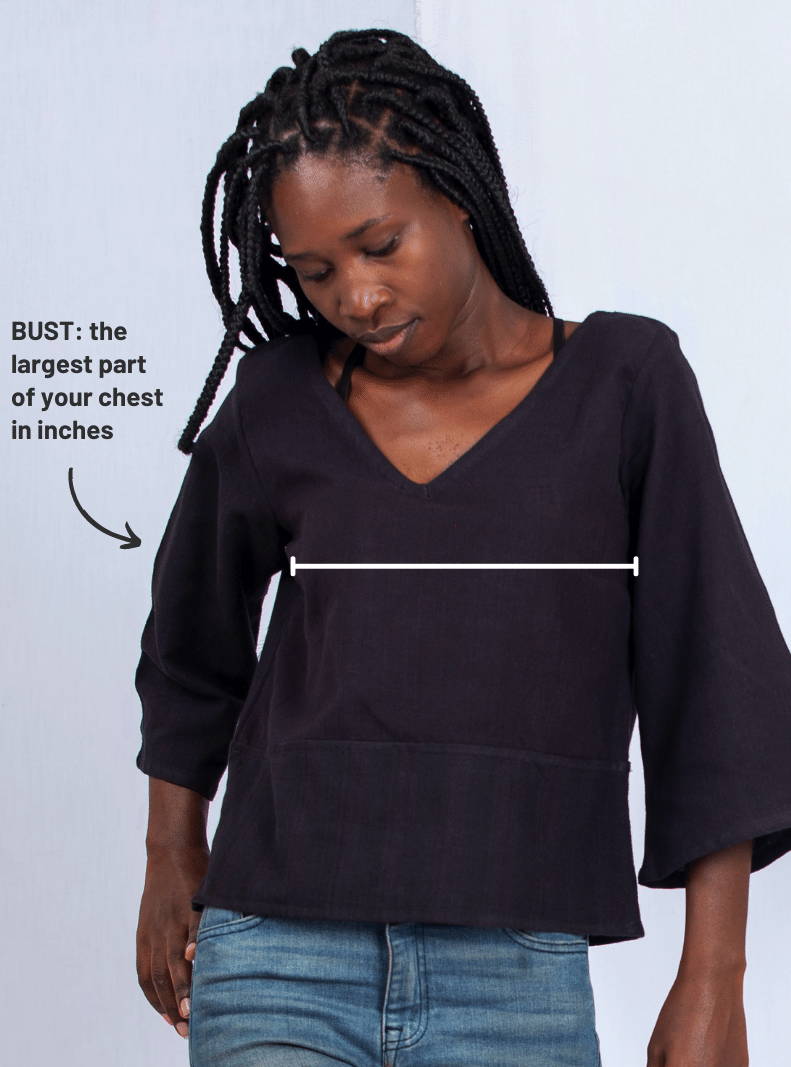 Shipping
All of our styles are produced on a made-to-order basis, meaning the item isn't made until you place the order. Once your order is placed we'll begin working on it at our tailoring studio in Uganda and you'll receive the item within 4-6 weeks.
Every piece truly is one of a kind--just like you.
Returns
At this time, we do not offer full refunds but we will make your item right if you have any issues. If you have a problem with the item you received, email us at vinntailormade@gmail.com.